PhysioSW19 specialise in...
Soft tissue injuries including muscles, tendons and ligaments
Sports injuries including running, rugby, cricket, football, skiing, triathlon etc.
Disorders of the back and neck including sciatica, disc prolapse, osteoarthritis, joint stiffness
Rehabilitation post surgery for example cartilage or ligament repair, discectomy
Whiplash injuries
Tension and headaches
Repetitive strain and overuse injuries
Fitness and training programmes and advice
Postural dysfunction
Our physiotherapists specialise in the treating a range of musculoskeletal conditions, including sports injuries, post-operative rehabilitation, back and neck complaints, headaches and pregnancy care.
When you visit our offices you can expect:
A full injury assessment and diagnosis as well as biomechanical analysis where relevant.
"Hands on" treatment which may involve a combination of soft tissue work, joint mobilization and manipulation. Acupuncture, dry needling and electrotherapy may also be used.
A home programme of exercises
For further information on the services we offer and conditions we treat, or to book an appointment please call 020 8947 2053, email admin@physiosw19.co.uk or complete the form below.
Contact us today...
If you have any questions about your condition, or any of the services we provide please don't hesitate to ask us.
Book Online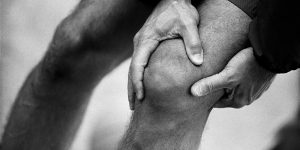 Other services we provide...
Conditions treated