At our Wimbledon clinic we run weekly Pilates classes for people of all abilities. These classes have a maximum of 5 participant which allows us to monitor closely your form and help provide a tailored exercise class for you. These classes also run at convenient times such as early mornings and late evenings.
Pilates targets the deep postural muscles of the abdomen and spine to improve overall core stability and posture. This increase in muscle control also offloads areas of the spine that are causing dysfunction or pain. Pilates is also a safe and effective form of exercise during and after pregnancy.
Your Physio or Consultant may recommend you participate in Pilates for a variety of conditions, including:
Back pain
Pregnancy
Poor posture
Postnatal problems
Headaches
Osteoarthritis
Sports injuries
Neurological conditions
Post surgical rehabilitation
What Are the Benefits of Pilates?
Poor posture and reduced core strength can create an imbalance in the body leading to muscular tension and joint problems.
The benefits of Pilates are many, and include:
Improved posture, overall fitness, and health
Improved flexibility and body movement
Relieves back pain
Increases awareness of your body
Rehabilitation from injury, illness or surgery
Relieves aches and pains
Reduce stress levels, as well as anxiety and depression
Helping to sustain improved function
Is Pilates For Me?
Pilates can be done by anyone of any age. There are little to no limitations to those who can do Pilates. It is a low impact form of body workout, with all movements being performed slowly and with control.
Pilates at PhysioSW19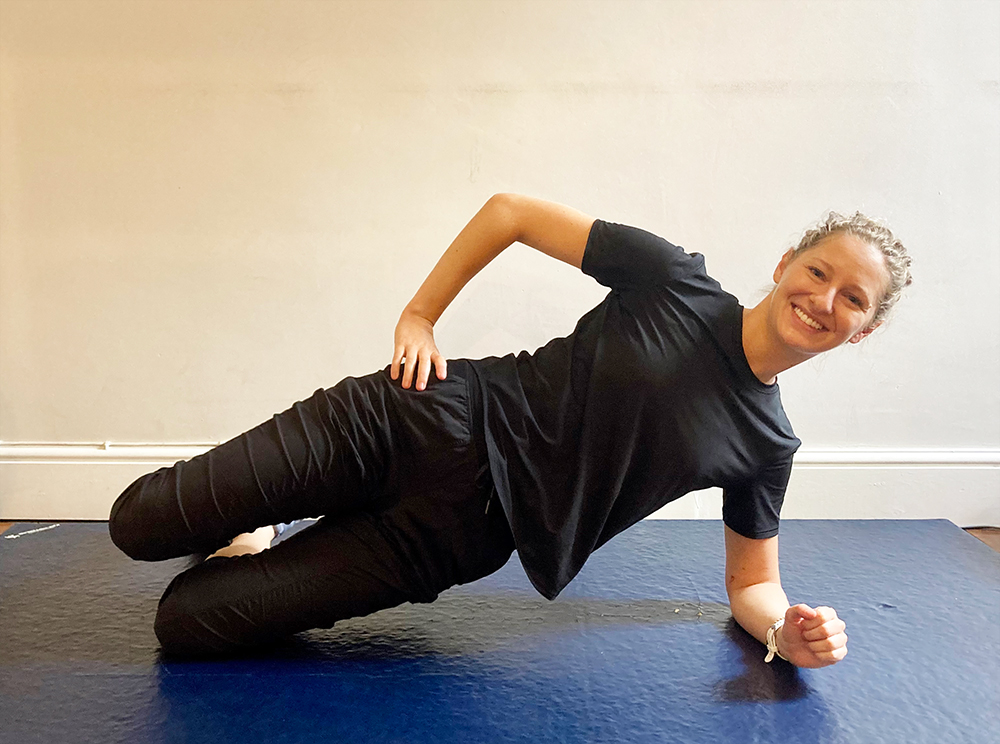 Joy, who is our experienced physiotherapist, trained in APPI Pilates, runs a variety of one-to-one or small group Pilates sessions every week.
We run a mat based Pilates class on a Tuesday mornings at 09:00 to 10:00am
The 1:1 classes initial assessment is two appointments. One so that Joy can carry out a full assessment to determine your exercise needs and a detailed review of any medical issues. The second is a full 30 minutes 1:1 Pilates instruction. Further 1:1 sessions will then be 1 hour.
For further information on the conditions we treat and services we offer, or to book an appointment please call 020 8947 2053, email: admin@physiosw19.co.uk or complete the form here.